Yocan HIT Dry Herb Vape Pen Review
Yocan HIT Vaporizer
The Yocan HIT promotes clean and smooth vaporization of your herbs since it prevents the herbs from burning before they reach the point of combustion. The Yocan HIT Vaporizer is also equipped with features, such as a clear OLED display that provides you all the data you need to vape. Additionally, your dry herb vaporizer has an intelligent vibration mechanism that warns you of any changes. This is a practical way to take herbs with you everywhere you go.
Yocan HIT Vape Product Review
The Yocan HIT is a great vape pen for it's price range. For a $59.99 MSRP it comes with a powerful 1400 mAh battery and digital OLED display with precise temperature control. To charge that powerful 1400mAh battery it comes with a USB type C charger.
Yocan HIT Heating Method
The Yocan HIT uses convection heating method and has a ceramic oven. This allows the dry herbs you are vaping to be vaped without burning. It has temperature control that allows you to choose your temperature in single digit increments from 200°F to 480°F.
Yocan HIT Mouthpiece
The Yocan Hit's mouthpiece is pretty awesome. It has an integrated stirrer, diffused airflow design, and a magnetic connection. The mouthpiece makes it possible for you to quickly and effortlessly swirl the ground herbs within the Yocan HIT while vaping. It's truly innovative and something we need to see more of.
We found that during our testing a lot of dry herb vaporizers have a problem with the mouthpiece easily falling off. This won't happen with the Yocan HIT due to it's strong magnetic connection.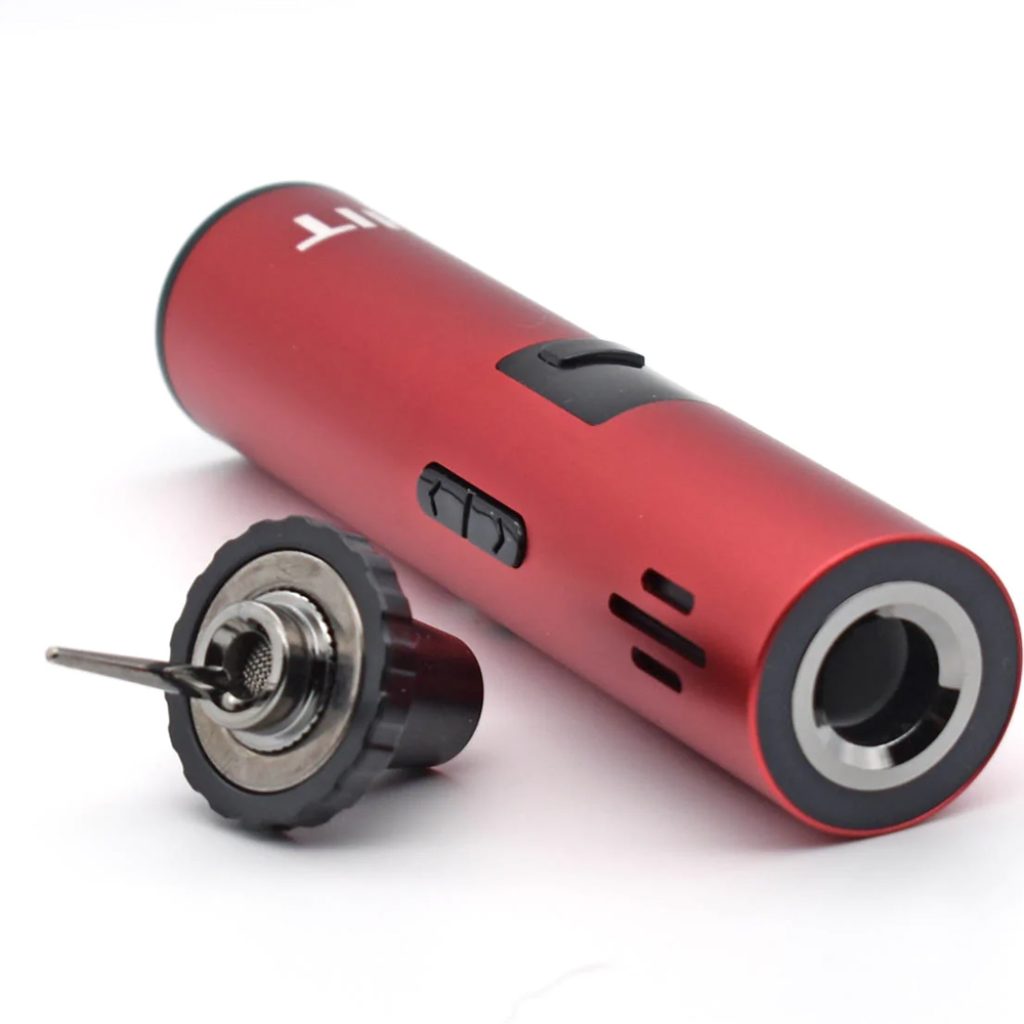 Yocan HIT Dry Herb Vaporizer Includes:
1 x Dry Herb Vape
1 x Mouth Piece
1 x USB-C Charging Cable
1 x Cleaning Brush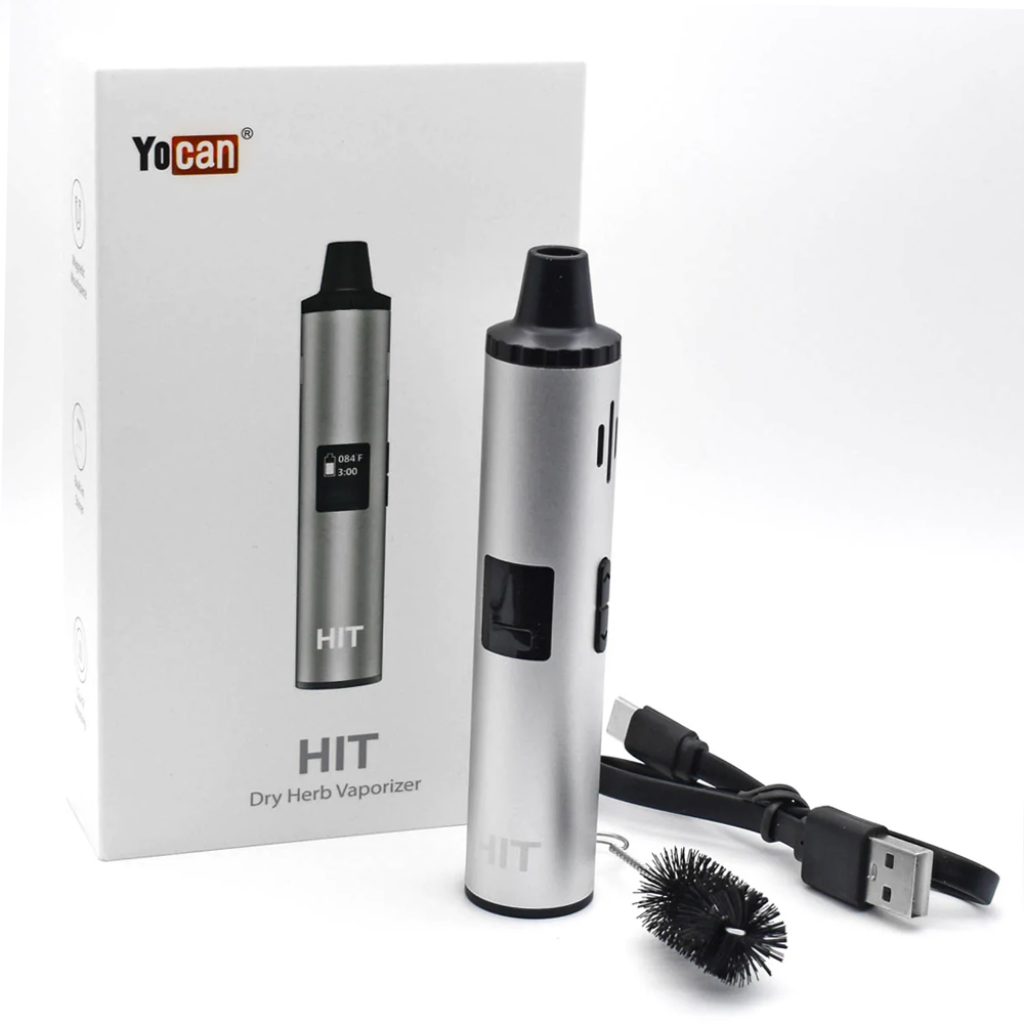 Yocan HIT Key Features:

Convection Oven
OLED Display
Built-In Stir Tool
Smart Vibration
USB-C Charging