Review of Delta 8 vape disposable by Delta-King
Delta-King D8 Vape
The world of vaping has seen a tremendous evolution, with Delta 8 Vapes rising to prominence in the cannabis industry.
Experience Premium Vaping with Delta-King's Delta 8 Disposables
At the forefront of this revolution is Delta-King, a trusted brand known for its superior quality and innovative vape products. Among their top-tier offerings are their Delta 8 Disposable Vapes, designed with sophistication and convenience in mind.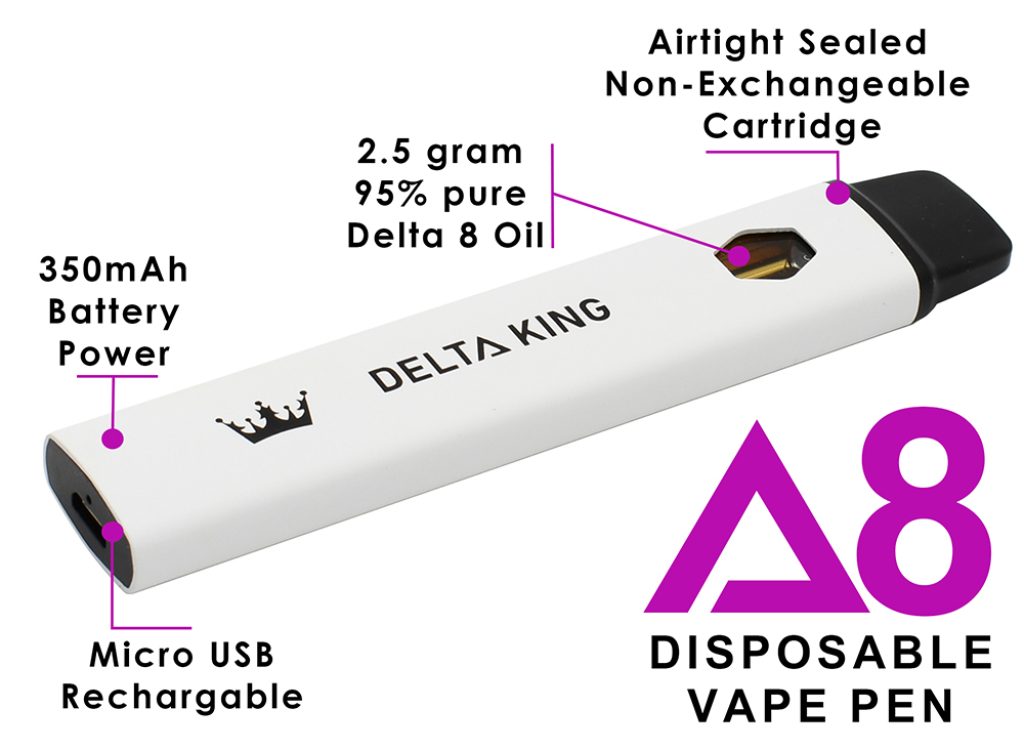 Delta-King's Delta 8 Disposable Vapes
Delta-King offers two primary variants of Delta 8 Vapes: The 1 Gram and the 2.5 Gram PRO model. Each variant is expertly crafted with precision and quality assurance, providing a superior vaping experience to users.
The 1 Gram Delta 8 Disposable Vape comes with a pre-filled POD cartridge, containing 950mg (95%) of pure Delta 8 extract. It is designed with a sealed non-leaking oil cartridge, ensuring a hassle-free and efficient vaping experience. The 240mAh rechargeable vape battery allows for sustained usage and dependable performance.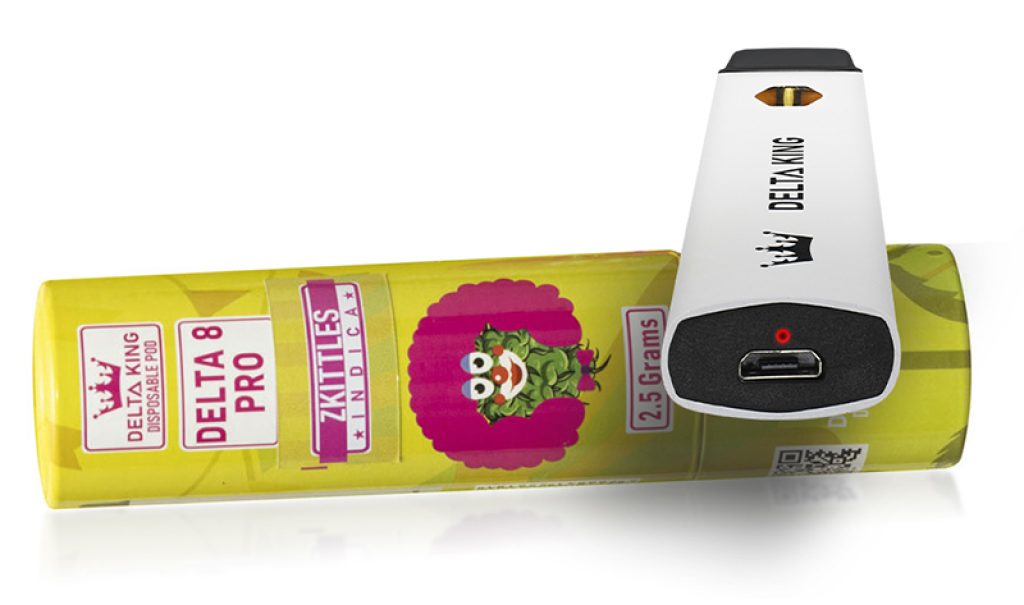 For the more experienced user, Delta-King offers the PRO 2.5 Gram Delta 8 vape. This larger model contains a pre-filled POD cartridge with a whopping 2375mg (95%) of Delta 8 THC extract. Its airtight sealed non-leaking oil cartridge guarantees a clean, uninterrupted vaping session. Plus, the increased 350mAh battery capacity, rechargeable via a Micro USB, ensures you can vape longer between charges.
What is Delta 8 and its benefits?
Delta 8 THC is a minor cannabinoid found in the cannabis plant. It's structurally similar to Delta 9 THC – the cannabis compound most associated with the plant's psychoactive effects – but it's less potent. This makes Delta 8 an excellent choice for those seeking the benefits of THC, like pain relief, nausea reduction, and relaxation, without the intense high that can sometimes accompany Delta 9 THC.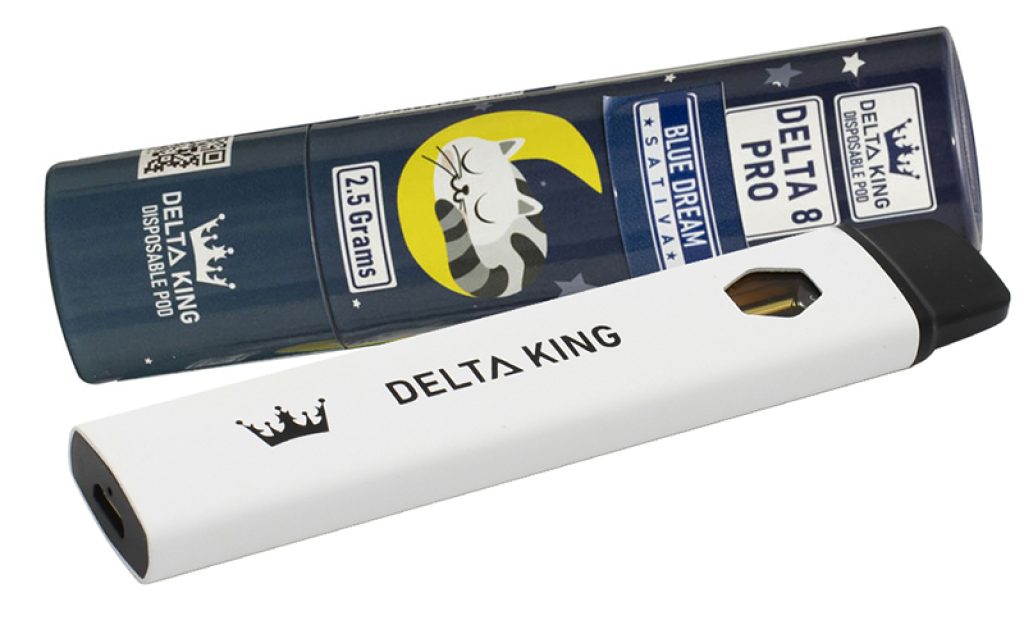 Vaping Delta 8 THC oil has its advantages. Inhalation allows for rapid absorption of cannabinoids into the bloodstream, resulting in near-immediate effects. This quick onset makes it easier to tailor your experience and reach your desired level of effects.
Diversifying your Delta 8 experience
Alongside their top-tier disposable vapes, Delta-King also offers D8 in another popular form: Delta 8 Gummies. These edibles offer a tasty and discreet way to enjoy Delta 8 THC. The onset of effects is slower as the Delta 8 must be metabolized by your body, but the resulting experience is often described as more intense and longer-lasting.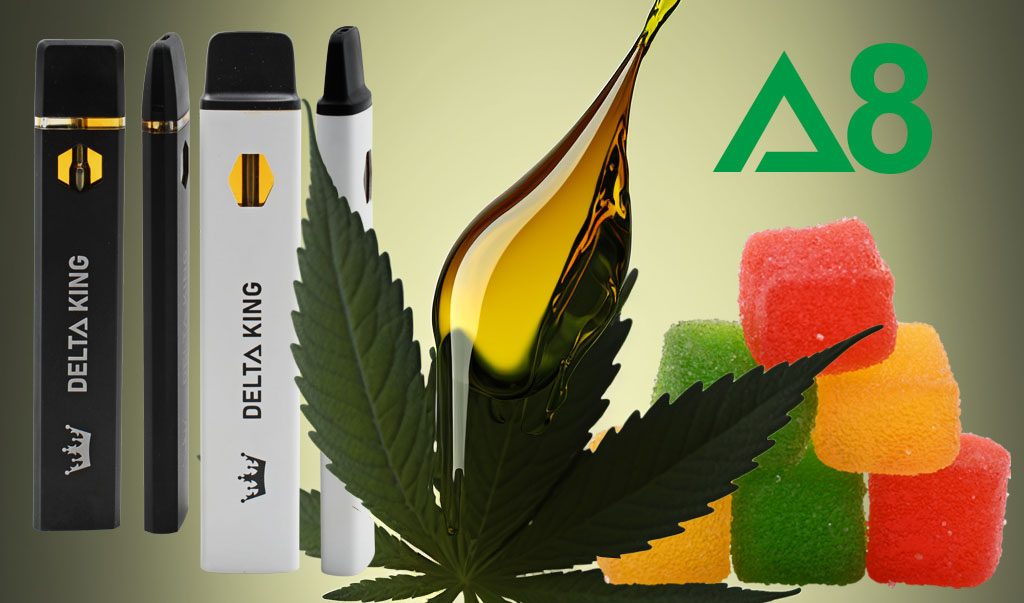 Where to buy Delta 8 vapes?
If you're interested in trying Delta 8 disposable vapes, look no further than Delta-King. Their high-quality, lab-tested products are made with precision and care to ensure you have the best possible experience. Plus, their excellent customer service and delivery options make the buying process as easy and convenient as possible. Check out our other reviews if you're looking for a classic, flavored disposable vapes, with nicotine instead of cannabis.
Choosing Delta-King for your Delta 8 needs means choosing a brand that values quality, innovation, and customer satisfaction. Whether you're new to the world of Delta 8 or a seasoned user looking for an upgraded experience, Delta-King's Delta 8 Disposable Vapes are well worth the investment.