Rokin Dial 510 Thread Battery Review
Rokin Dial 510 Thread Battery
The Rokin dial is equipped with a 500 mAh built-in battery, a 510 threaded connector, and precise voltage adjustment from 2.2 to 4.2 volts. It has been tailored for use with 510-threaded THC and CBD oil carts and is available in four different colors. To find out how it performs, keep reading.
Rokin Dial Box Vape Review
Because of the auto draw technology in the dial, there is no need for an on/off button. You no longer have to worry about turning your vaporizer on and off and emptying the battery in order to smoke. To activate the battery, simply insert your cartridge into the cutting-edge 510 threaded connection, which lets you know when a secure connection has been formed. Simply look for the light to blink once to confirm the connection. Unlike any other vape, the secure cartridge connection technology makes sure your cartridges establish a strong connection every time. For your security, the battery also has short circuit protection.
Rokin Dial 510 Thread vape Includes:
1 x 510 thread battery(no cartridge included)
1 x Micro USB Charger
1 x Vape Strap
1 x Manual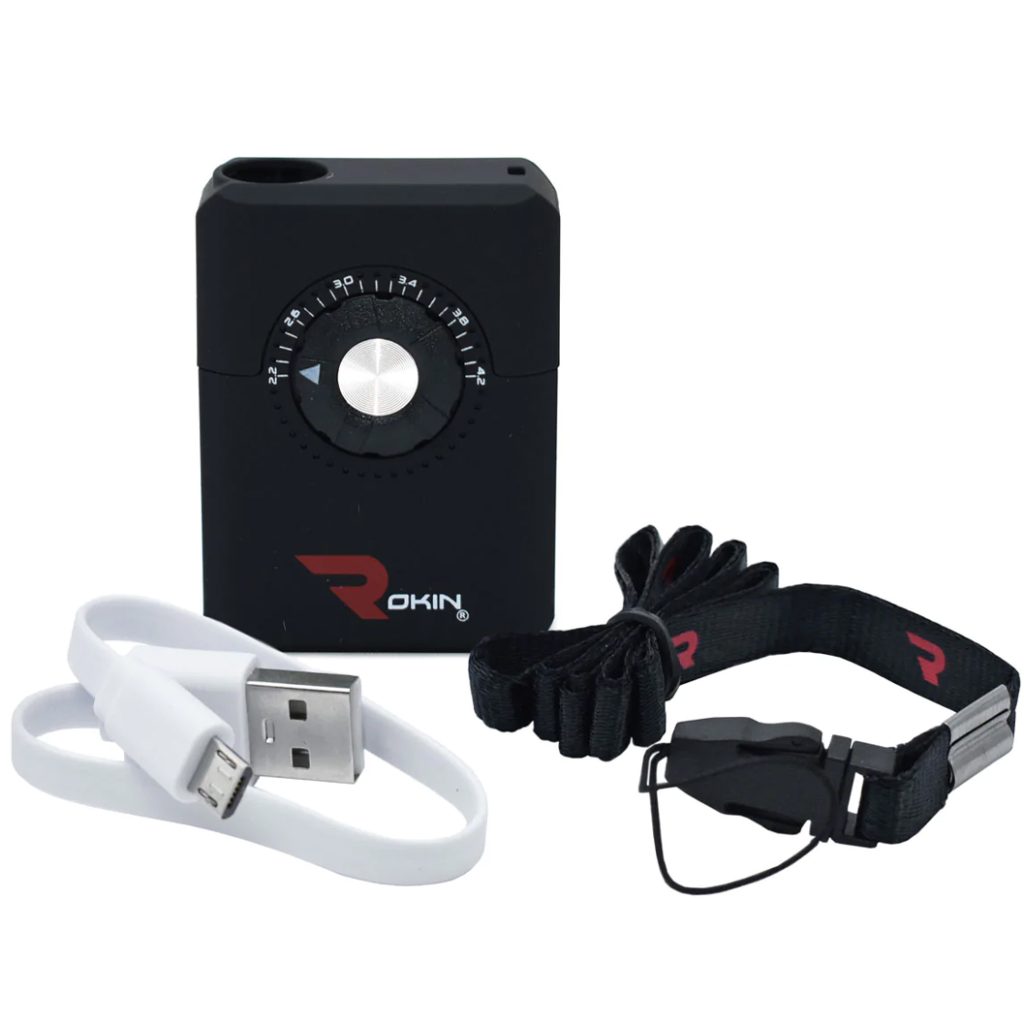 Rokin Dial Features:

21 voltage settings from 2.2V to 4.2V
Portable Size. Able to conceal in the palm of your hand
500 mAh rechargeable internal lithium-ion battery
Buttonless auto-draw action
Micro USB charging
510 threaded connection
Available in 4 different colors(black,grey,red,purple)