Vape Honeystick – BeeKeeper Thermo Stick Dab Pen
BeeKeeper Thermo Stick Dab Pen
The Beekeeper Thermo Stick is a is a portable vape pen and the newest addition to HoneyStick's arsenal. It works extremely well right out of the box and comes with a 90 day warranty from Honeystick. It's a no brainer.
Small, quiet, intense Wax Vape Pen
Like a quiet assassin, this wax tank is made to be the most convenient wax adapter for small spaces (510 thread stick batteries). Many people would want to use small, covert wax units, such as those that look like vape pens or concealers, but they cannot since they do not fulfill the required requirements for performance, flavor, intensity, fill capacity, and operation. The Silencer is a tiny, concealable tank that solves this problem by being compatible with smaller 510 batteries and concealers without sacrificing the quality or performance of a full-sized wax/Dab tank. In order to avoid spattering and hot air inhalation, the body and chamber of this high-quality lathe are coated with brass and Chromium.
BeeKeeper Thermo Wax Vape Pen Kit Includes:
1x Variable Voltage Dab Battery
1 x Single Rod Wax Heater
Micro USB Charging Port & Cable
1 x Dissim brand Black Zipper Carrying Case
1 x Dab Pen Battery Manual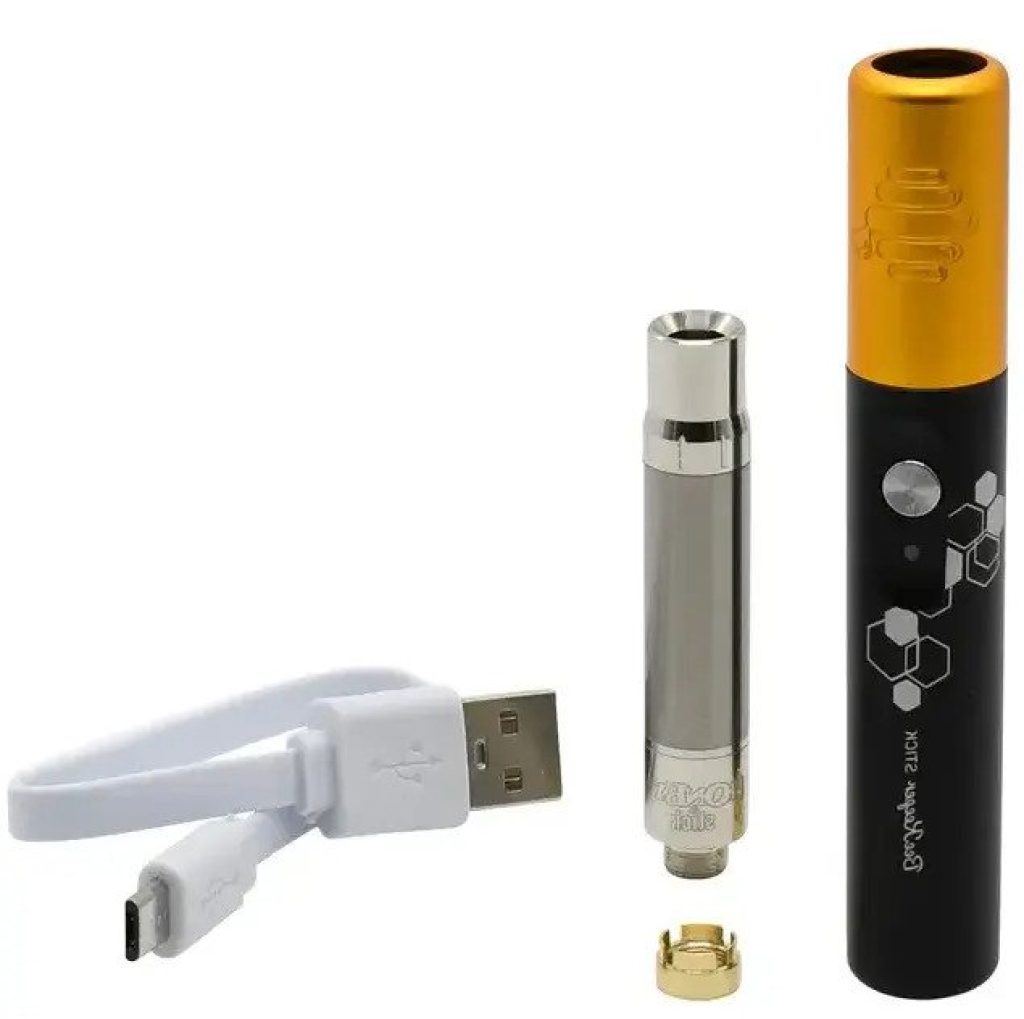 Honeystick Phantom Vaporizer Key Features:

3 Temperature Settings: 2.7V (White), 3.2V (Blue), 3.6V (Green), 4.2V (Red)
Very good vapor quality
The silencer cartridge it comes with is an amazing cartridge by itself
BeeKeeper Thermo Wax Vape Pen Build Quality
Manufacturing quality on the BeeKeeper Thermo Wax Vape Pen is quite good. It does a few things right to set itself apart from most other wax devices.
Switching from a regular rig to a wax pen might be challenging, but this loading mechanism is by far the simplest we have encountered on a wax pen. Some waxes may be so sticky that getting them off the dab tool and onto the atomizer can be almost difficult.
The double thermal protection allows for the heat from the hot wax to easily within the metal of the cartridge and metal of the pen. So it doesn't get very hot and burn your fingers.