Lookah Seahorse PRO Dab Pen Nectar Collector Review
Lookah Seahorse PRO Dab Pen Nectar Collector
The Lookah Seahorse Pro, which also offers a Pro-only variant, is the most current iteration of the Lookah Seahorse Honey Straw. All three variants have the same general layout, although the Pro Plus is the only one that supports USB-C charging.
Lookah Seahorse Nectar Collector Includes:
1x Lookah Seahorse Pro
1x Nectar Collector Tip Adapter
1x Connection Hose
1x Cleaning Brush
1x 14/18mm Adapter
1x USB Cable
User Manual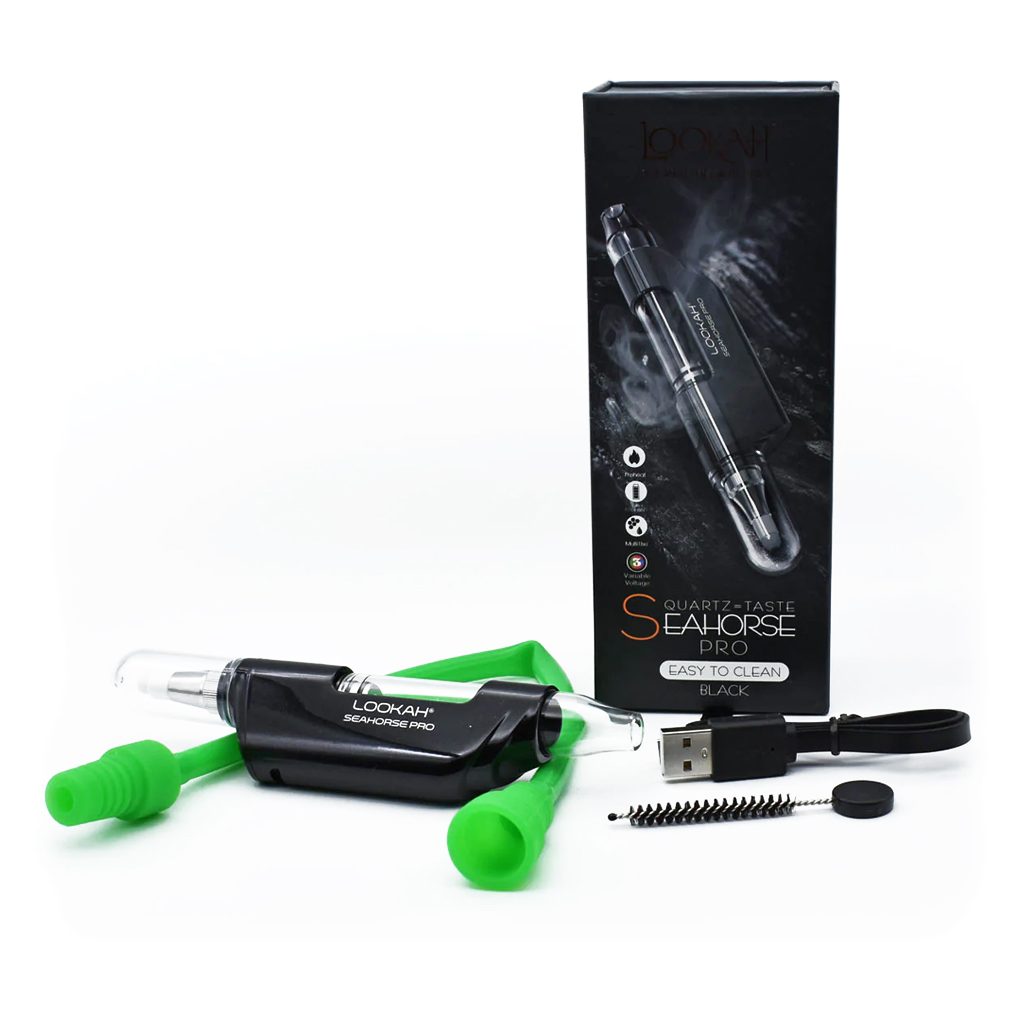 Lookah Seahorse Nectar Collector Key Features:

650mAh battery
Dip / Oil 2 in 1 dab pen
High voltage input (5v)
1.0 ohm – 9.99 Ohm resistance
Variable voltage : 4.1V, 3.6V, 3.2V
Overcharge protection
Short-circuit protection
Lookah Seahorse Nectar Collector Build Quality
You may utilize concentrates right from the container with the Lookah Seahorse Pro's innovative touch-style Dip Coil, which includes a food-grade Quartz tip for pure flavor and superb vapor production. The Wax Exclusive Mode, which starts with a 15-second pre-heat mode and then maintains the temperature for 30 seconds to allow you ample time to take the ideal hit, is activated by pushing the main button three (3) times on the Seahorse Pro.
Lookah Brand
The company has been producing finely crafted, premium hand-blown glass water pipes, bongs, and dab rigs since 2009. But since releasing their initial product, they have undoubtedly emerged as one of the vaping industry's most active businesses. being a producer who consistently has new products available. Of course, a large portion of each of their gadgets is made of glass, and they are the ideal accompaniment to their pipes.