Honeystick HRB Turbo Dry Herb Vaporizer Review
Honeystick HRB Turbo Dry Herb Vaporizer
The Hrb Turbo Dry Herb Vaporizer features three temperature settings, vibrates when the temperature is changed, and offers some incredible color choices. It makes use of a complete ceramic heating chamber that has room for a good quantity of the ground-up flower. It features a large battery capacity and quick heating up.
HRB Turbo Dry Herb Vaporizer Includes:
1x HRB Turbo Dry Herb Vaporizer
2x Mouthpieces
1x Micro USB Charging Cable
1x Cleaning Brush
User Manual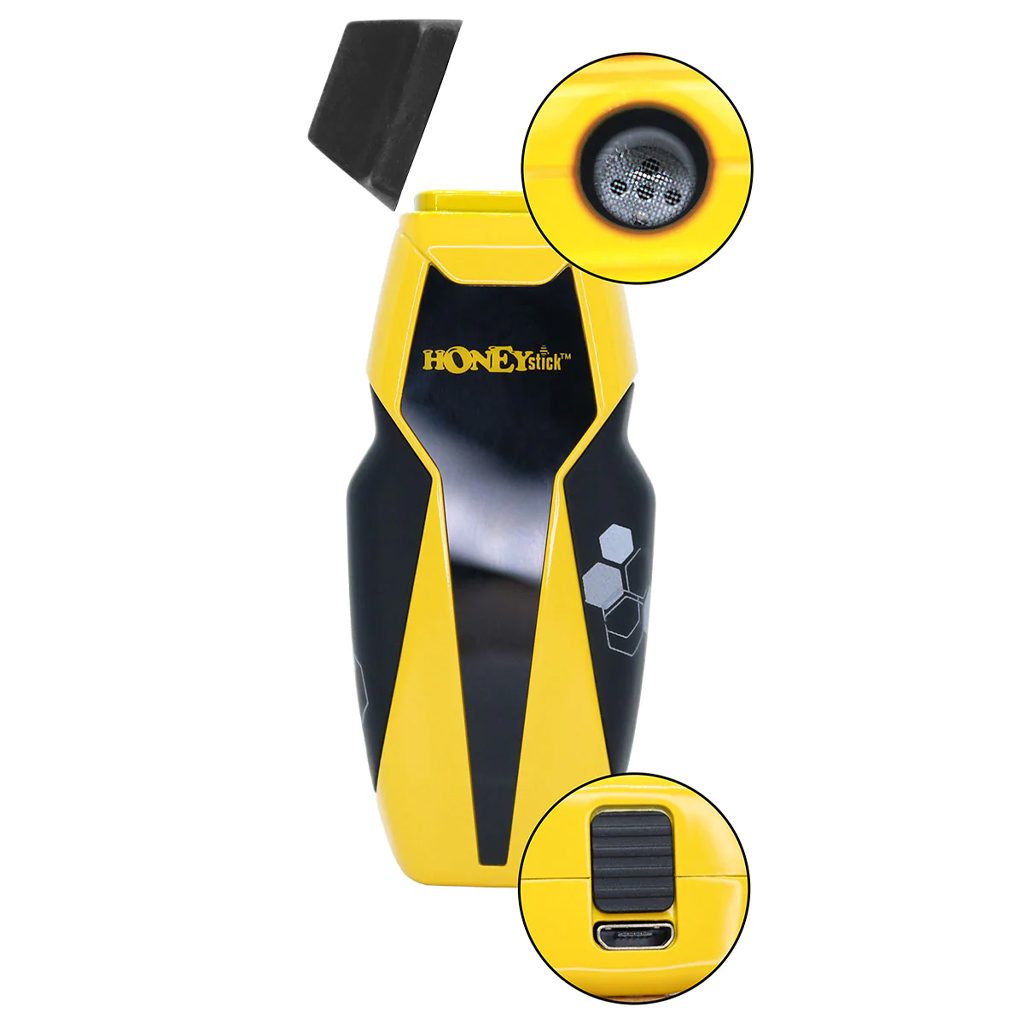 Turbo HRB Vaporizer Key Features:

3 color options
Dip / Oil 2 in 1 dab pen
Vibrating Temperature Indication
2 Mouthpiece Options
3 Temperature Settings: 392°F, 410°F, and 428°F
4V Output
Micro USB Charging Port
Turbo HRB Vaporizer Build Quality
When you turn it on, it vibrates to let you know it is ready to rumble and then again when the temperature or intensity level is reached that you choose. Select your preferred temperature from the three options (392F, 410F, or 428F) and let the ceramic power plant provide strong draws without compromising the taste qualities of your flower. If the conventional thin rubber mouthpiece is not to your liking, you may convert to the glass tip unit. This device is ideal for use when traveling since it is portable but sturdy enough to seem high-end. Roll with the HRB Turbo and you won't go wrong if you're looking for a high-end vaporizer that looks and performs like the most expensive vaporizers on the market for a fraction of the cost.