Bee-Master Oil Vape Pen Battery Kit Review
Bee-Master Oil Vape Pen Battery
A powerful and well-designed vaporizer, the Honeystick Bee-Master Vape Kit for 510 thread prefilled vape cartridges. The Bee-Master vape battery, USB charger, and prefilled 510 thread cartridge are all contained in a slim wallet-sized case that is included with this vape kit. The wallet-size case's buckle clasp and high-gloss finish keep the Bee-contents Master's firmly in place.
Bee Master Vape Key Features
Compatible with 510 thread THC & CBD Cartridges
Compact and portable
Variable voltage: 3.6V | 3.8V | 4.0V
Carrying case included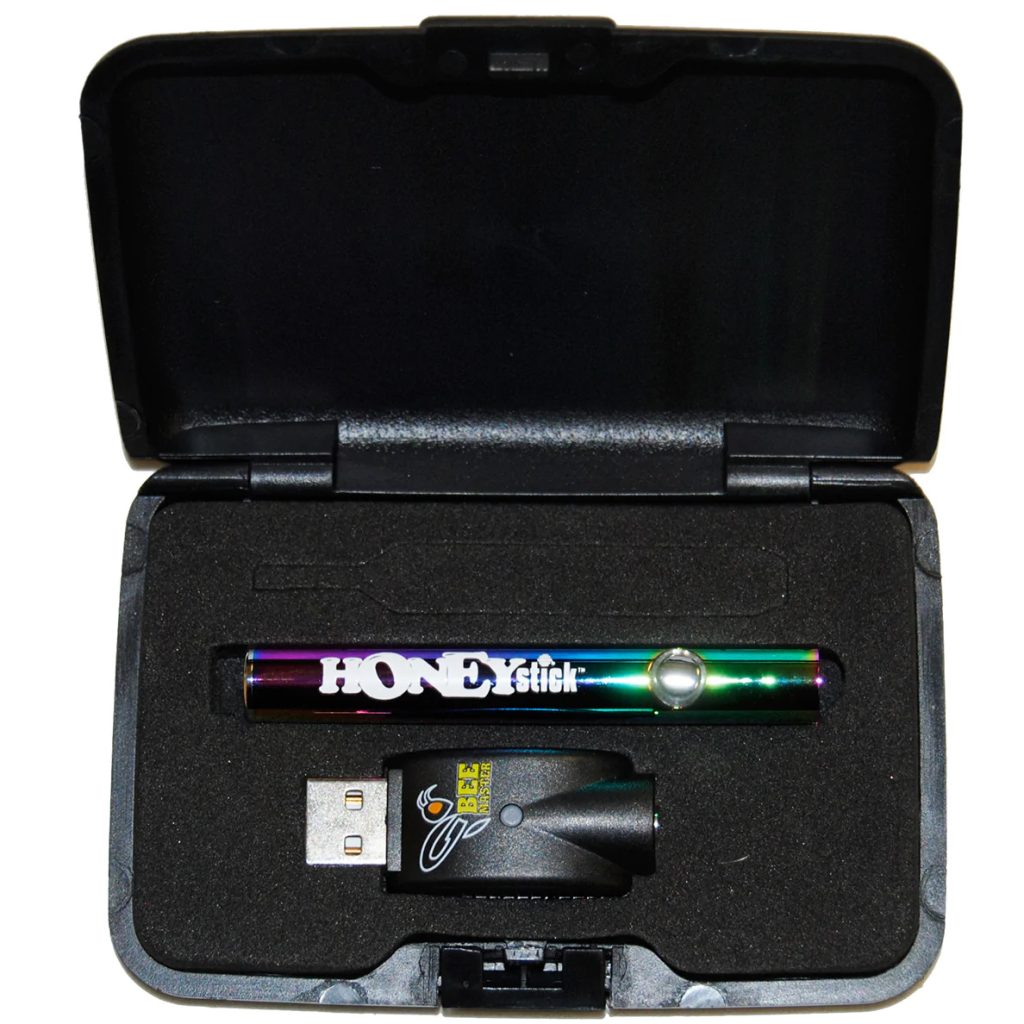 Bee Master Vaporizer Build Quality
The biggest distinction between the Bee Master and most other 510 batteries is the multicolor design. The Bee Master keeps things simple with its design. Literally they only have 1 design option. Although Vape Honeystick offers other similar vape pens like their Twist 510 vape pen and their Elf stick variable voltage vape pen.
The smoke quality of the Bee Master is pretty much what you'd expect from a entry level vape pen. It won't give you the best smoke like a large box mod vape would but that's a plus since the Bee Master is meant to be discreate and concealable.