iMini Battery V3 with 0.5ml Vape Cartridge Review
iMini Battery V3
This vape is made to be as small and portable as possible, yet it is strong and effective when used. In terms of vaping clouds and taste intensity, the iMini has 4 temperature settings and 500mAh of power. which is quite impressive for the price.
iMini V3 Vape Review
This vape is designed to be as small as possible and it does a good job at doing just that. It fits in the palm of your hand and with a closed fist it's easily concealable. The vape is made in china and has been known for defects. With that being said, it only costs about $15-$20. For that price point you're getting a vape with 4 voltage settings and 500mah battery. That's good value in our books. This 510 thread vape battery is a great budget friendly beginner vape to get you started.
iMini V3 Vaporizer Includes:
1x iMini 3 Vaporizer
1x Micro USB Charger
1x 510 Thread, 0.5 ml Cartridge
1x Magnet Connector
1x User Manual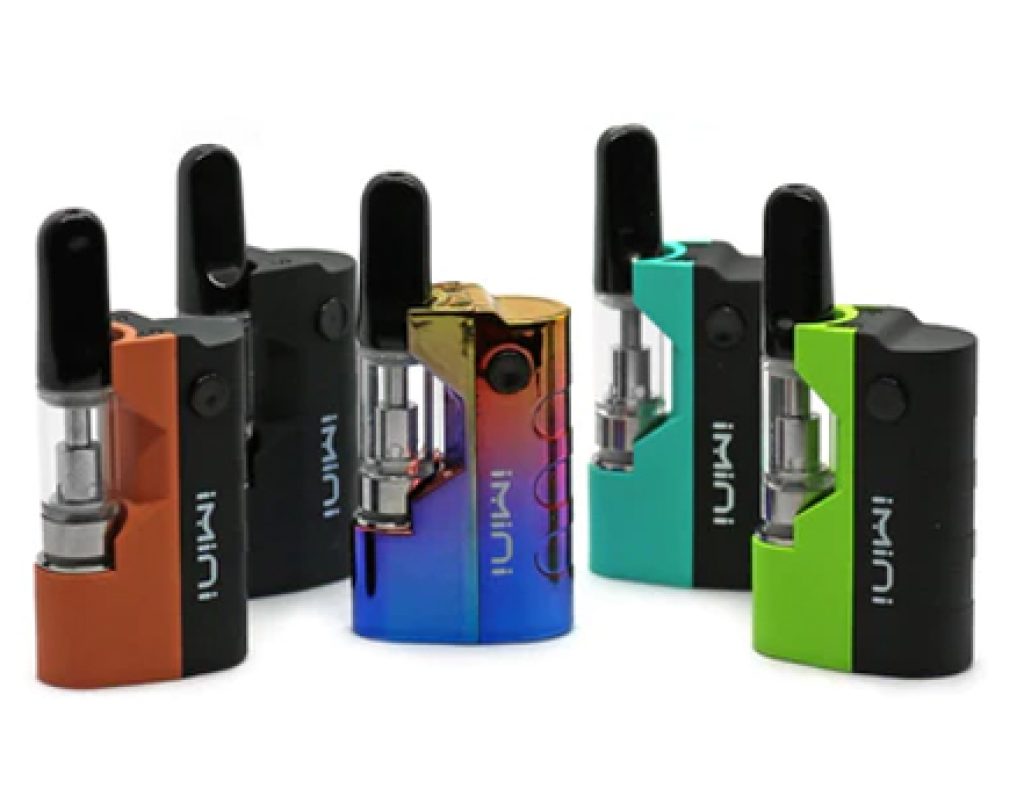 iMini V3 Vaporizer Key Features:

Magnet Cartridge Connector
Compatible With 12 mm Cartridges
510 Thread Compatible
Variable Voltage Vape with 4 heat settings
3 Temperature Settings: 392°F, 410°F, and 428°F
Pre-heat Function
How to iMini Vape:
Q: How to turn on the imini 3
A: The iMini 3 vaporizer is turned on & off by clicking the button 5 times rapidly. A very common mistake for a lot of new vapers is turning on the vape. Most vapes come with a way to lock the vape to avoid burning oil while in your pocket.
Q. How do I fill the cartridge that the iMini comes with?
A. To disconnect the cartridge from the tank, twist the top of the cartridge. The stem of the glass will remain in the glass when the cart's tip falls off. Don't pour your juice down the middle of the cart, where your airflow is, when you add the juice. Put the mouthpiece back on, wait a few minutes for the wick to get soaked, and then it's ready to be smoked.
Q. My battery won't hit but it turns on and charges. What do I do?
A. Other than the vape not being on the second biggest issue people run into is the 510 cartridge connection not working. Try changing out the 510 thread cartridge, fill the oil in the tank that comes with the vape or try another brand cartridge.
Q. How do you change the voltage on the iMini v3?
A. To change the voltage you need to click the button 3 times.
Here are the order of lights and voltages:
Green = 2.8v
Blue light = 3.2v
yellow light = 3.8v
red light = 4.2v